APTA aims and objectives:
Conducts workshops PAN INDIA to promote local artists and clay-art awareness and thereby revive the dying art of pottery.
Introduced and establishes the concept of "Pottery as a Therapy" in the first place.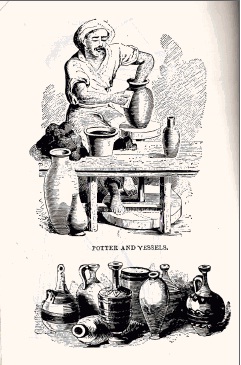 Besides training programs, assistance is proffered to organizations and professionals alike, who are involved in art and architecture, to fulfill their customized design requirements.
APTA offers a number of pottery training workshops and programs to suit individual requirements/ level of skills
Conducts exclusive artistic exhibitions by senior potters/ artistes / professionals periodically on a fund raising basis. Funds to allocate for rendering social work/ charity via tie-up with organizations that need funds for children's development.
Trains transgender people free of cost in the pottery craft, so that they improve their quality of life.
Trains poor and destitute, widows to traditional pottery and jewelry making to enable them earn their livelihood. Offer them assistance in as many ways as possible to improve their living.
Provides services relating to contemporary pottery at educational institutions.