A multi –faceted personality, Mrs. Malini Kalyanam dons many active roles, one being the Founder and Director of Artistic Pottery Training Academy. She is a Trainer by choice and passion. She has done her MBA in USA specializing in HR and Admin from TIU, Missouri and also devotes as much of her time to undertaking social works, pottery & holistic forms of therapies apart from being a parent.
She believes strongly in the power of green and eco-friendliness. She advocates that by this way, it is the least that one can do, as a form of thanksgiving, to repay the Divine for the free-air that one is provided with, to breathe daily.
An ardent devotee of Sathya Sai Baba and a great admirer of Mother Teresa, she is one who believes dedication to work with Naamasmarana ( Recitation of the Lord's Name) on one's lips gives winning results.
Malini is the daughter of Shri V.Kalyanam, former personal secretary to Mahatma Gandhi.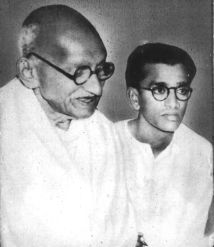 Malini - a brief:
* Presented Guest lectures to Rotary, Lions/Lioness and Leo Clubs International on varied topics of Management and Health.
* Been Associated with SCARF (INDIA) and Madras School of Social Work since the early 1980's, taught Screen printing as a vocational therapy for the mentally ill.
* Been an organizer / Event Manager / DJ for special programs at request for Mankind Maneuvers, Foot Notes, Divine Mother Society, Dance & music Kutcheris, Bhajans and discourses for nearly 2 decades.
* Graphologist- has many guest lectures to my credit on the subject of graphology, a crucial tool for HR.
* Reiki Grand Master (Traditional and Karuna), Crystal healer and a Reader of French Tarot cards, creative terracotta/ pottery designer.
* Traveled overseas: business deputations to Mauritius, Spore & Hong Kong on many occasions. Did a session on Reiki healing at Hong Kong, appreciated by many.
* Underwent Management Best Practices training at Singapore, sponsored by the company in 1996.
* Written articles and published by subscription based magazines and websites. Was a news reporter for the neighborhood news papers. Also contributed for special editions of – The New Indian Express group, The Hindu as a freelance writer.
* Contributed to 'Vetalk' issues- a monthly newsletter from Asia's largest English training academy
* My HR article on: Leadership potential waiting to be tapped - in Open page, the Hindu. ( see: Archives/ Google.; Avtar.com has a guest column written by me on the subject: HR- Core business propellant in start –ups.
* Extended my skills to book reviewing and interviewing eminent personalities at close encounters.
* Was a part time LIC agent in Branch XV1 for 12 years (1989-2000) providing social security, specializing housing loans apart from complying with General Insurance needs, ranked at the divisional level and also a Distinguished Club member.
* Was featured by HRD TIMES, a multifaceted magazine on people resources in their frontal cover page in July 2002 for Reiki
* Was recently featured in Kalaignar Seithigal TV channel in headline news, for "Pottery as a Therapy and an Art."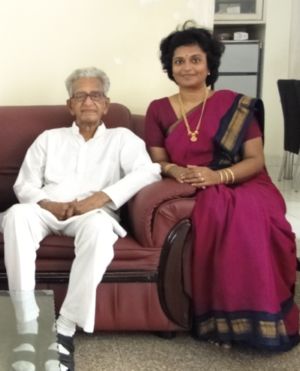 As a trainer, the following is the broad list of training programs conducted by me for Corporate and educational institutions. Customized programs to suit the needs of clientele
• Customer Relationship Management
• Communication- Express without distress
• The Time of your Life- Time Management techniques
• Leadership/ Managerial skills
• Emailing Etiquette
• Perform under storm- Stress Management strategies
• Pottery as a "Therapy & an Art"
• Reiki- holistic healing for a successful living
• Professional selling skills
• Your 'real' fate lies in your handwriting – guide through graphology
• Recognizing techniques for employee motivation
• Good parenting
• Made for each other- Secrets of a Happy marriage
• Talent management
• Workplace etiquettes
• Self development- beyond barriers, break free.
• Tips on safety - for children
• What makes a Leader tick? ….Are leaders born or made?
• The RPM of Life - speed at which your goals get realized : Working With Angels
• How to appear for a job interview – for fresher. : The Do's & Don'ts involved.
• Open Sesame – Keys to unlock your creativity
• Emotional Intelligence- Understanding the wisdom of feelings : Intuition
It's a fact that people learn more by "doing" rather than listening. My training methodology is based on this principle of "experiential learning" and I strongly believe in an interactive session where one opens out to ideas from all over- the underlining idea behind a session being "TO SHARE with growth oriented individuals."
To connect with Malini, write to: